MISSION:  Advancing equity for women and girls through
advocacy, education, philanthropy and research.
For over 65 years the Hilo Branch of AAUW has been assisting women and girls in our community to achieve self-realization through education.  We are continuing this tradition and hope you will join us in our mission.
BECOME A MEMBER
If you hold an associate or equivalent, bachelors or higher degree from a regionally accredited college or university you can join AAUW Hilo as a regular member.  The University of Hawaii at Hilo (UHH) and the Hawaii Community College (HCC) are AAUW College/ University member schools, so if you are a full time  graduate or  undergraduate student at UHH or HCC,  you may join as an e-student affiliate of National AAUW for FREE through the  AAUW National website.  E-student affiliates can also join the Hilo Branch for $16/ year.
 See our membership page for application details.  https://hilo-hi.aauw.net/join/
Or contact Elizabeth Hansen re membership – 808-747-4665 or lizhansen222@gmail.com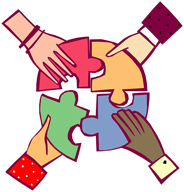 Every year we sponsor multiple fundraising events to raise money for scholarships for women in East Hawaii.  We also sponsor a variety of educational programs focused on empowering women and girls. If you would like to join our mailing list to be notified of our next event, please send a request by email to Nancy Bradwell:
email: nancybradwell@gmail.com.

---
HIGHLIGHTED IN KEOLA  MAGAZINE  — AAUW HILO BRANCH & ITS SISTER KONA BRANCH IN  KEOLA MAGAZINE (JULY/ AUGUST).

---
—————
2020 AAUW Hilo Branch Scholarship Awardees!
Proud to announce our AAUW Hilo Branch Scholarship Winners for 2020. Left to right first row:  Maybeleen Apwong. Dawn McSwain, left to right – second row: Allison Dupree, and Shihui Chen. All inspiring women.  For more information about these winners, please click check out our scholarship page. 
—————-