2021-2022 Scholarship Recipient Allison Dupre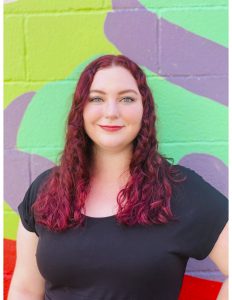 Allison Dupre is in her final year at the University of Hawaii at Hilo. She is double majoring in Business Administration Healthcare Management and in Communications. Her goal is to obtain a Masters in Public Health and then to continue in a Doctorate program that specializes in the field of Women's Health. Her dream is to be in an executive position in Women's Healthcare in order to advocate for women and to empower them in their healthcare.
Allison has been a strong advocate for women's health and gender equity in her many roles on the university campus. She has worked at the Women's/LGBTQ+ center, was the program coordinator in the Women's Resource Center, has served on the University Commission on the Status of Women, and has been part of the Division of Student Affairs Diversity Committee and on Pride Hilo. Allison has been awarded two Ka Lana Ku Student Leadership Awards and has recently been selected to join the Beta Gamma Sigma Honor Society, a top business honor society in the nation.
AAUW Hilo is pleased to award scholarship support to Allison Dupre.